Want to be remembered? Don't give out a standard cardboard business card - make a statement with your very own stainless steel business card. They won't want to throw this one out!
Mastercut can manufacture stainless steel business cards with almost any design, logo or text. Cards can be half-etched, or etched the whole way through to give your card dimension and can be plated, powder coated or colour filled for that extra finish.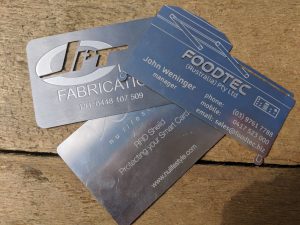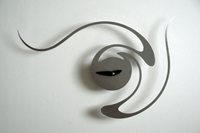 Have your customer's think of you every time they check the time with a sleek stainless steel clock.
Mastercut's stainless steel clocks can be cut into almost any shape or design. We then etch in your company information, logo and any other design you like to create your customised clock.
Remind your customers of your brand personality every time your customres use your custom bottle opener. Made from quality stainless steel in your custom design.
Give them away as an end of year gift, free gift with purchase, a prize or even sell them!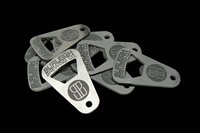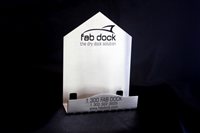 Impress your clients with promotional stainless steel paperclips, business card holders, rulers and more!
Add paperclips to letters and proposals or send other custom gifts throughout the year. There are a variety of possibilities on offer for your customised stationery products.
Stainless steel bookmarks make an excellent end of year gift or a token to commemorate a club, event or occasion (eg, to celebrate a milestone for a business, a thank you to your most valued customers, a gift to members of a club or organisation). They can be customised with any logo, design or text and there are a range of shapes available.
Alternatively, "class list" bookmarks are a great way to list names or achievements.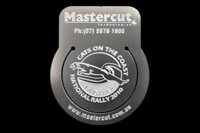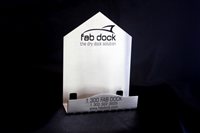 Custom Promotional Products
---
Mastercut can work with you to design your own thin metal promotional material, just like 'Jack the Snipper' and their stainless steel comb with bottle opener. See featured products for more on the process and design
Contact us now for your obligation free quote, or to discuss your customised design options.