Everything You Need to Know About Buying Solder Paste Stencils
Solder paste stencils are among the most exciting advances in electronics assembly, even though they've been on the market for some time. Dramatically simplifying the process of positioning and placing critical components on circuit boards, stencils take the guesswork out of soldering by hand and promote uniformity across every batch created. However, finding the stencils that suit your applications can prove a challenge. At Mastercut Technologies, we're proud to offer a domestic solution for Australian businesses in search of custom stencils for their production lines.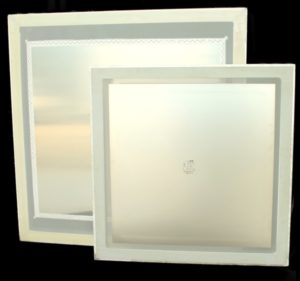 Mastercut manufacture a variety of SMT solder paste stencils for electronics assemblers. We offer framed, quickplate, shim only, prototype and re-work stencils.
Reduce the overall cost of your stencils and simplify your stencil storage with a proven reusable framing system. Frames for almost any printer can be provided.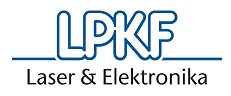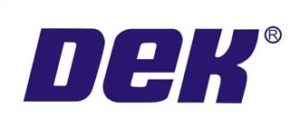 Mastercut are now licensed by DEK Singapore to manufacture stencils to suit the DEK VectorGuard system.
The Importance of a Solder Stencil
---
Why take the opportunity to invest in high quality PCB stencils for use within your production pipeline? Several reasons make a well-made stencil critical for your operations:
Stencils allow for consistency during the manufacturing process. With solder beads placed precisely every single time, robotic PCB assembly units will have no trouble securing critical components to the board while ensuring a good electrical connection.
Use of stencils quickens the pace of board production, too. With a simple swipe of the squeegee, an entire board can receive the necessary solder in seconds.
Well-cut stencils enable far less waste and fewer do-overs, leading to cost savings that may improve your bottom line. With consistency in batch after batch, QC becomes simpler, and the number of boards you must reject for poor quality will decrease substantially.
What Sets Mastercut Technologies Apart Regarding PCB Stencil Creation?
---
Understanding the value of a solder stencil for PCB creation is one thing but selecting a manufacturer you can trust with such an investment is another. Why opt for the service we provide at Mastercut Technologies?
We have the only laser stencil cutting machine currently operating within Australia. Our experience with this hardware is second to none and is among our key strengths.
Our commitment to extremely high precision, burr-free and clean cuts. Understanding that these units must produce replicable results for tens of thousands of impressions, we go the extra step for our clients to ensure that every stencil is as accurate and clean as possible. Thanks to that work, every board releases easily from the stencil, further reducing errors on the production line.
We're capable of rapid turnarounds for our clients. Since we're based in Australia, we eliminate many of the bottlenecks that are present in this industry. When you need a new custom stencil now, we can help.
Between our cutting-edge equipment and the deep well of experience we have to draw upon for our clients, we're perfectly positioned to support your business with this niche product.
Why Mastercut Technologies is a Cost-Effective Option for an SMT Stencil
---
Our size is one of our biggest advantages; not only do we have exclusive access to a stencil laser, but we're also one of Australia's largest importers of shim stock. These attributes give us the leverage necessary to obtain materials and provide services in a manner that passes savings and value along to our consumers. To learn more about how we can help, find out how to get in touch today.